Spring Alert
We provide a simple community announcement that media outlets, radio, television and government agencies can circulate to residents and staff as a reminder that spring time often includes an increase in coyote, fox and other wildlife sightings. Promoting science-based, community focused wildlife messaging to the public fosters informed and engaged citizens. Coflourishing with wildlife requires thoughtful awareness about the seasonal changes observed in animal behaviour. For example, how infrastructure impacts coyote movement and choices for a new territory or den. Spring and summer is an active time of year; coyote parents are raising their families, they are protective and on high alert for danger. A domestic dog running off leash is a real threat to these family oriented canids. Here is an effective example of a community announcement Spring Alert available from Coyote Watch Canada.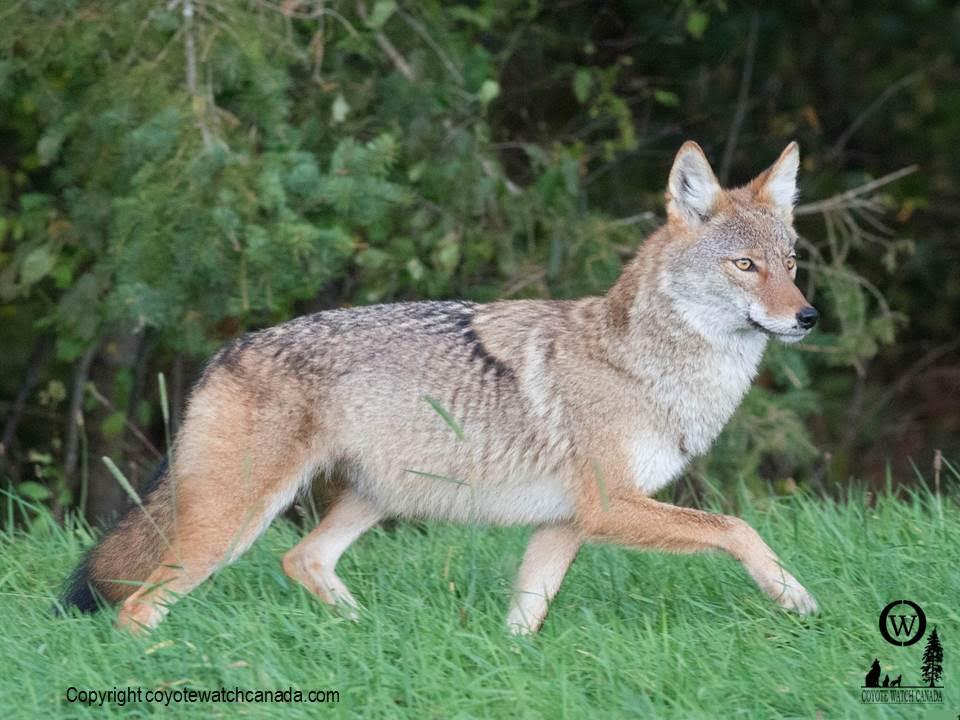 Spot a coyote? Tell us about it.
You've done your job, help us do ours.