About Coyote Watch Canada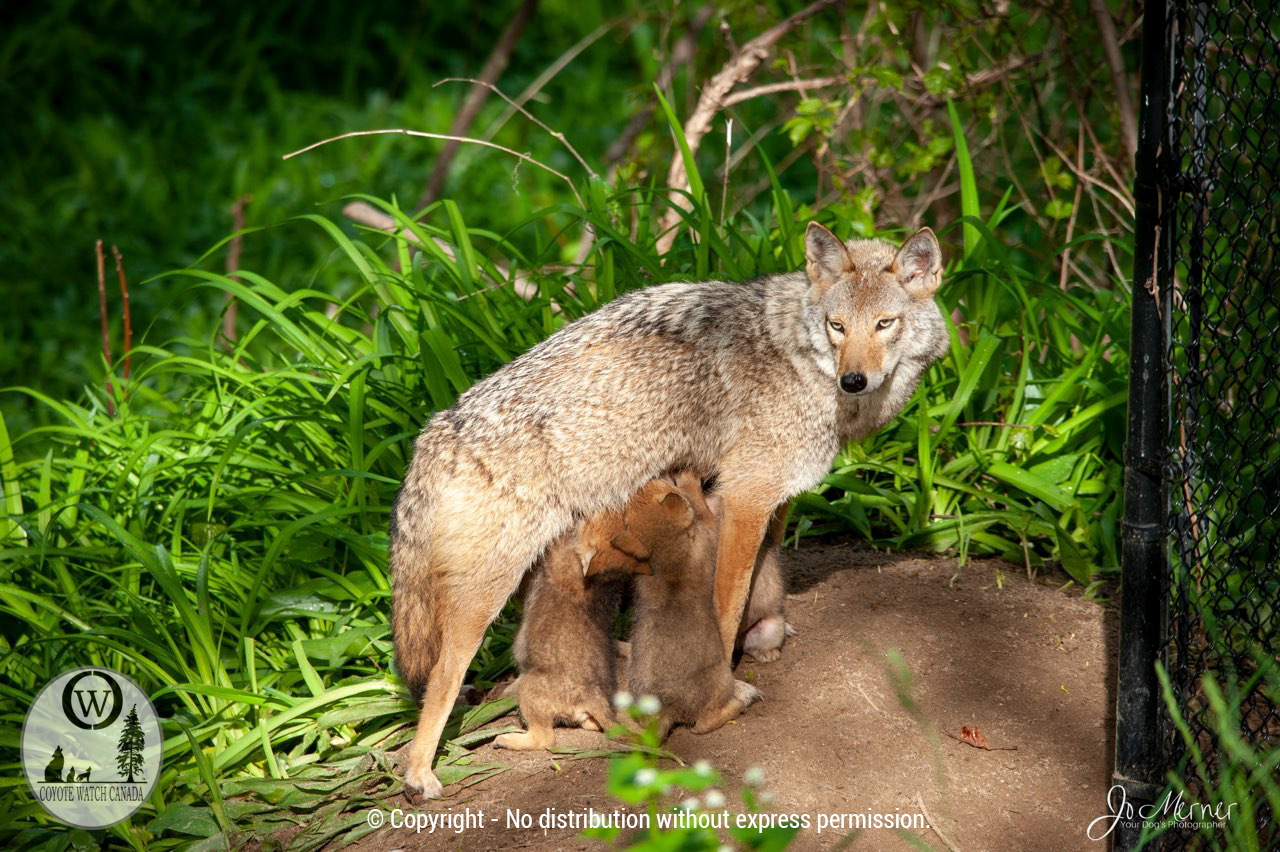 Coyote Watch Canada is an all-volunteer Not-For-Profit community-based, wildlife organization that advocates positive human-wildlife coexistence with a focus on canids. 
Our Vision ~ Being connected in a more-than-human world.
Our Mission ~ Fostering safe and healthy human-wildlife dynamics through education, field response, working partnerships, and science-based solutions.
---
What We Do
We provide multilevel educational programming and lectures, developing/training local Canid Response Teams (CRT), on-site investigation, assessment and mitigation directives, wildlife rescue and release assistance, private, municipal, and provincial level consultation, digital mapping and tracking programs, on-site and virtual training, publication and print materials including signage (by-law enforcement) and fliers, and a ready-to-use municipal wildlife framework model with a focus on canid response preparedness.

All of our programming and field activities employ a cornerstone approach based on four fundamental building blocks: Investigation, Education, Prevention, and Enforcement. Through our cornerstone wildlife strategy framework, we provide proven, successful programming and strategies that sustainably alter the way that communities interact, and co-exist, with wildlife.
Coyotes: Our Champion Ambassador
Coyotes are the epitome of a reliable "eco-thermometer" for any community where they inhabit. When coyotes become comfortable around people, encounters often increase. Most often, humans come into conflict with coyotes due to our misunderstanding and indifference toward this family-oriented, social, and highly adaptable canid. In other words, when communities experience conflict, much can be learned from the presence of coyotes on how to become better stewards and citizens. Coyotes, a keystone species, are one of the most persecuted animals in North America. With little protection through lethal management policies, coyotes are destroyed without any policy accountability. Known as North America's song dog, their brilliant vocalizations have graced ancient lands since the Pleistocene era. Coyotes are a respected part of Native American storytelling and hold a sacred place in many cultural traditions today.
To learn more about how to successfully coexist with wild canids, visit coyotewatchcanada.com.