Happy Father's Day to all of our Earthly Dad's out there.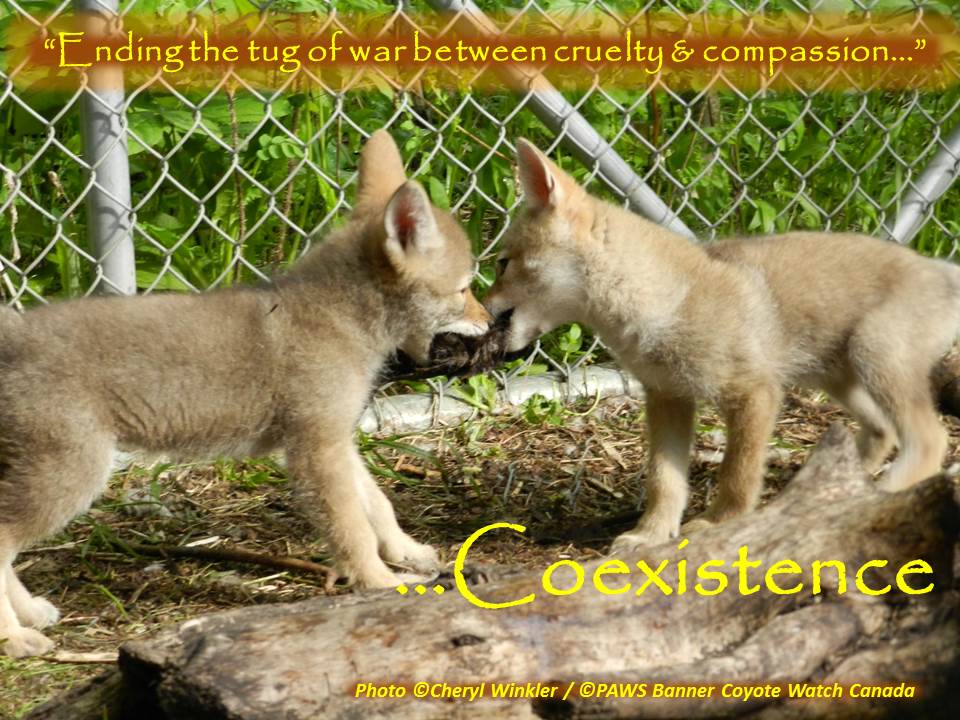 Our wonderful two-legged, four-legged, winged, swimmers and crawlers thank you!
Today we celebrate the goodwill out there in each and every one of you working towards ending cruelty towards our wild & domestic animals. Whether you are an organization, volunteer movement or individual citizen…Coyote Watch Canada salutes your efforts especially those directed towards the preservation of our wild dogs. We know there is daunting suffering perpetrated each and every day by humans against our wild neighbours. Change is here. Compassionate conservation has arrived, steadfast & unwavering. The war against wildlife can come to a swifter end with your continued support through letter writing, being that individual voice of compassionate alternative solutions and becoming actively involved in Coyote Watch Canada's preservation initiatives.
Join Us! Partner with us! Let's all work together to end the tug of war between cruelty & compassionate coexistence!
*Photo credit for our PAWS Banner: Cheryl Winkler. Please SHARE far & wide!
Special mention goes out to Moose Mountain R & R Wildlife Rehabilitation for all of their vital work in assisting, rescuing, rehabilitating the wildlife in South East Saskatchewan.