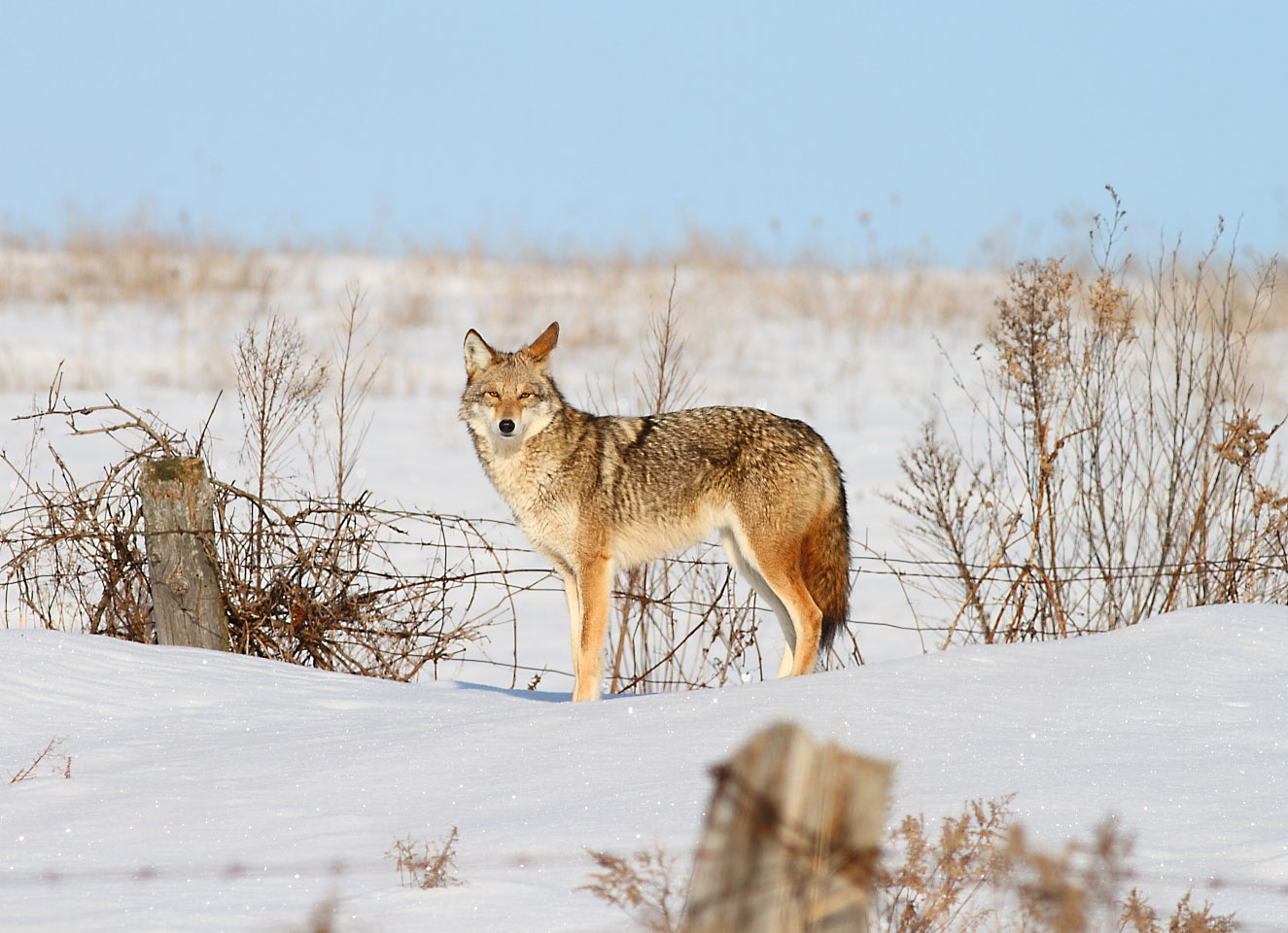 Heading into winter strong. We are in the midst of some really exciting growth spurts since our federal not for profit incorporation in June 2014. Our pack is expanding critical representation across North America bringing coexistence to communities, one community at a time. Our newest Coyote Watch Canada Reps are completing the first phase of their field investigation training which is happening in the Niagara Region November 14 and 15th. Our new CWC Reps from Guelph are excited to be participating in the front line action packed "foot in field" exercises. Our seasoned CWC Rep Kelli, from Oshawa- Whitby area will be on hand to bring experience and enthusiasm to the days ahead.
Why is field investigation so important to wildlife coexistence? Investigation is one of the four key cornerstone components of our municipal Wildlife Strategy Framework which also includes Prevention, Education and Enforcement. A thorough investigation must be conducted to identify attractants in a particular area that is considered a "hotspot" or has an increase in coyote/fox presence. Guess work is not an effective or appropriate response from city officials or the community at large when there is an indication that people may be feeding wildlife or there are new attractants in the landscape and/or pets are roaming at large. Our investigations provide evidence along with a concise and accurate overview for city officials and front line responders to take the necessary next steps to mitigate conflict. What may appear to be happening in a community does not always reflect the reality of what is taking place and why. Investigating incidents before there is an escalation in behaviour (both on the part of people and coyotes) is a fundamental expectation in maintaining safe and well informed community members and the agencies that respond to animal concerns.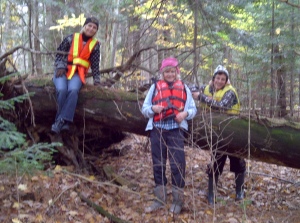 What is involved in CWC investigations? Hardcore foot work out in the community- urban, forest and rural locations, brush, ravines, backyards, industrial sites, construction sites, parks, trails and school yards. Virtually anywhere where wildlife sightings are present. Getting out and engaging in the landscape and with the citizens is the only way to identify what is happening and why. Education and Prevention cornerstones are intertwined into the investigation and also Enforcement which leads to public compliance of existing by-laws also comes to forefront.
Interviews with city officials, residents, other wildlife organization, any individual that can contribute to the information gathering process. Looking for scats and tracks is also key to approaching any investigation. Often this aspect includes video footage and photographs that will support findings for future reference. The most important step to remember when conducting an interview- observations, note scribing and photographing what is observed during the field work and interview process just the facts count. Judgement and opinion lends themselves to error.
Investigations are the building blocks to construct a sustainable and compassionate wildlife coexistence program. Investigations are ongoing and regrouping to update findings keeps everyone accountable and tuned in about the success of the current strategies in place. Our final reports that summarize field findings are essential to provide the stakeholders such as government agencies and city officials with the most up to date and relevant information to consider in their decision making process. Conflict resolution and community safety are the ultimate goals when conducting field investigations.
Our CWC Community Outreach Representatives are the pulse of the critical work that we do in and for communities across Canada. We send a heartfelt shout out to all of them for their volunteer efforts and their invaluable contributions towards the success stories on our coexistence journey!
CWC and Canadian Post- Carriers With Compassion!
Shout out to the City of Niagara Falls Canada Post for stepping up when they're on the streets for community awareness and coexistence!
We want to hear from YOU! Share your personal success stories of how you have made a difference in your community for both people and animals! Share the not so successful stories too, maybe we can help at coyotewatchcanada@gmail.com.
For more information about our partnership outreach please visit: coyotewatchcanada.com
---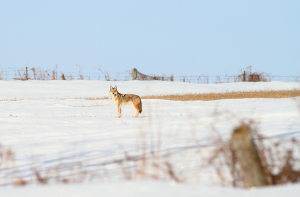 We thank Ann Brokelman for the wonderful photos of an Eastern coyote in a winter-land scene. Ann is on the Advisory Council for CWC.