Becky Rothwell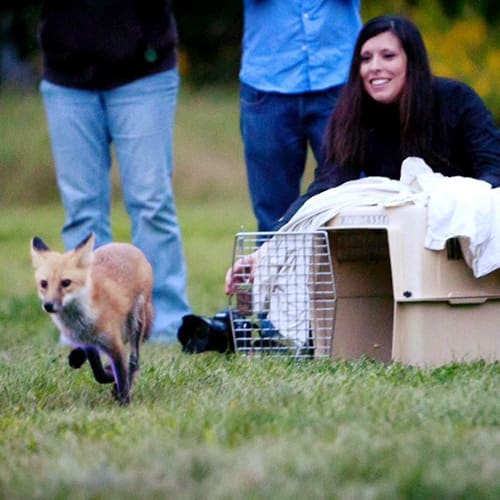 Becky Rothwell
Rehabilitation Therapist
Becky completed her wildlife certification through OWREN for the Ministry of Natural Resources and Forestry in 2014. Since that time, she has dedicated countless volunteer hours to helping wildlife in Ontario. In addition to leading rescue activities with our Canid Response Team, she is an active rescuer for Toronto Wildlife Centre, Hobbitstee Wildlife Refuge, and The Owl Foundation. She collaborates with animal agencies, members of the public, and rehabilitation professionals to provide rescue, triage, and outreach services that benefit both people and wildlife.

Prior to her wildlife activities, Becky spent several years assisting local cat rescues in their efforts to reduce and care for feral cat populations. She also served as an emergency responder for RedRover, deploying to animal crises across Canada to provide emergency shelter and care for animals. She has extensive experience working with both domestic and wild animals.

Becky holds an honours degree from the University of Waterloo with a background in communications and marketing. She believes that education is vital to fostering positive human-wildlife relationships and maintains an educational blog on Instagram (@beckyloveswildlife), where she shares stories about her wildlife experiences to empower readers by nurturing a better understanding of our wild neighbours.