Joanne Merner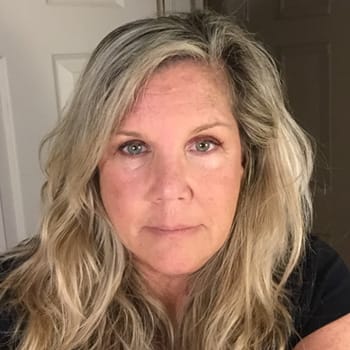 Joanne Mercer
Being an outdoor enthusiast, with a fascination for nature and wildlife, becoming a London Community Out-Reach Rep for Coyote Watch Canada was a natural step for Joanne.

After over 20 years in Human Resource Management, Joanne made the decision to leave the corporate world. Being a huge dog lover and a bit of an entrepreneur she started her own successful business called "Your Dog's Coach" providing dog walking and pet sitting services to dog owners in London, Ontario.

Her love of dogs is what eventually led her to connect with Coyote Watch Canada. She had read reports about local coyotes and was concerned about what would happen should she and her client's dogs encounter one on their nature hikes. In her quest for information on coyote behaviour she called the city asking to speak to a coyote expert, the city in turn directed her to Coyote Watch Canada. The initial conversation with CWC resulted in her co-hosting an event called "Two Dog Night" in which Coyote Watch Canada presented science-based, information to London dog owners on how to coexist peacefully with coyotes.

Joanne is also an avid and talented nature and pet photographer who uses her skills to elevate the profiles of animals in need. She's a photographer for Ralphy's Retreat, a Sanctuary for Pot-Bellied Pigs and Farm Animals, with her work often appearing in their annual fundraising calendars. She also volunteers her time to photograph events such as Wienerfest Home Country Festival, Bark for Life, and other animal-related venues.